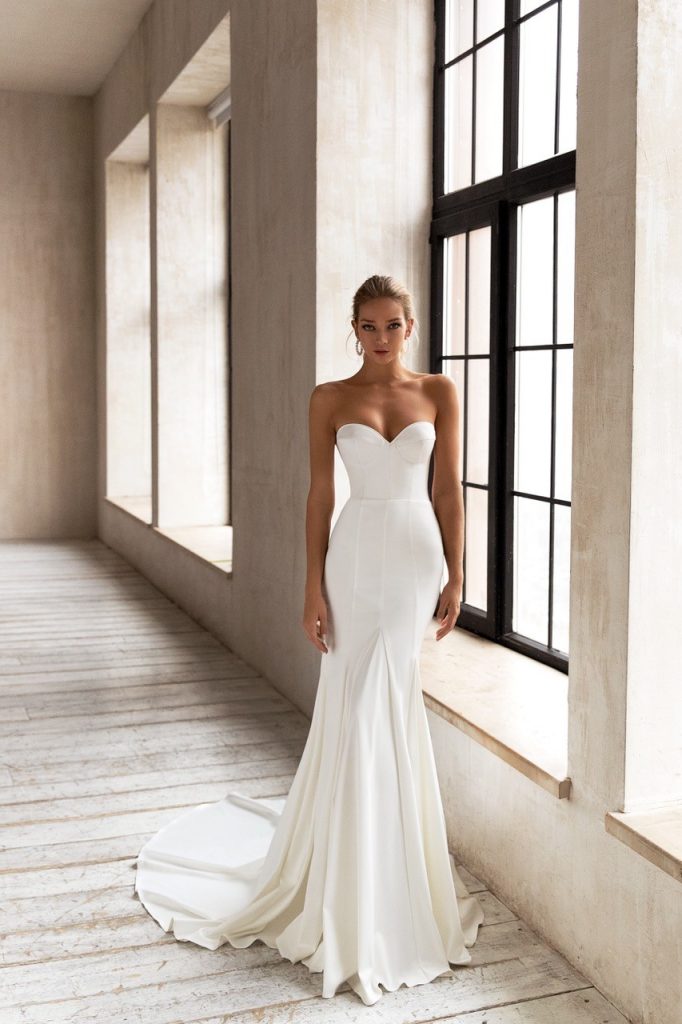 A classic wedding dress style is a symbol of timeless grace. Think clean lines and fine fabrics, inspired by fairy tales and storybook princesses.
Anything but dull or plain
Vintage simplicity and modern minimalism will never go out of style. An uncluttered and uncomplicated gown really lets the bride's inner beauty radiate.
An elegant statement
In a room full of frills there's no bolder way to have an impact than through pure simplicity. A wedding gown free of over-the-top detailing is honest and pure and complements a bride who is comfortable in her own skin and doesn't feel the need to hiding behind ruffles.
Simplistic chic
The unpretentiousness of simple wedding dresses bring out the bride's inner beauty and let her shine on her special day. These wedding gowns create the perfect backdrop for noteworthy accessories, bold bouquets and elaborate hairstyles.
Timelessly elegant
You will never regret choosing a simple wedding dress. It is the perfect dress to pass down through generations. The lines of a classic wedding gown make it easy to modify so each subsequent bride will be able to highlight their own exceptional features.
Beautifully versatile
A simple, classic wedding dress can have an extended post-ceremony life. Changing the hemline, sleeves and even colour takes it from your special day to an everyday garment. On days you feel like you need a pick-me-up, what better way than slipping on the dress that you built happy memories around?
Vonvé Bridal Couture
Vonvé Bridal Couture can turn your dreams into reality. We offer our brides a personal one-on-one bridal experience in the elegance of our modern studio. Book an appointment with us today.