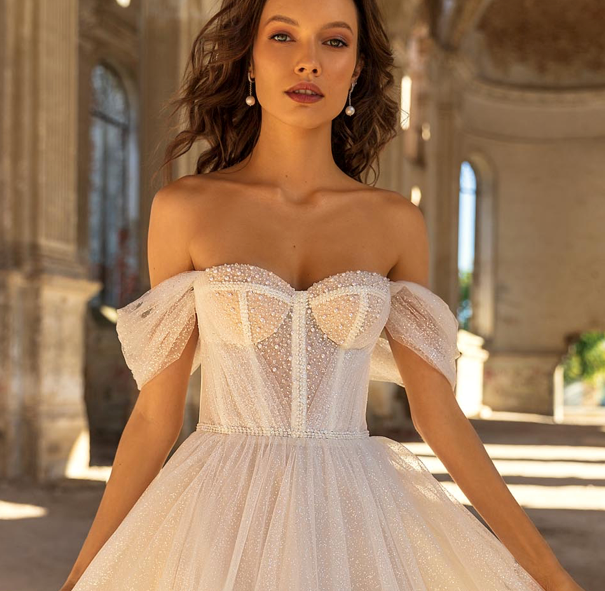 Since its first appearance in the 1970s boho-chic has become a fashion trend that never goes out of style. It's all about effortless comfort and flowing lines, and that's why it's such a popular style for wedding dresses.
Bohemian bridal gowns
So much about your special day can cause you to stress, your wedding dress should not be one. The wonderful benefit of boho wedding gowns is that they're usually made from soft tulle, crepe, and other fabric that easily cascade from your body. They offer free and easy movement, making them perfect for beach and outdoor weddings.
Whether you choose to slide on bracelets and bangles or prefer to go low-key in the accessory department, a bohemian-inspired wedding dress gives you the freedom to do whatever you like and look stunning while you're at it.
Inspired by nature
The beauty of the boho-style is how effortlessly avant-garde fashion combines with elements from nature. With so much colour to choose from, the whimsy of flower crowns, and the wonderful unconventional spirit, your wedding dress doesn't demand attention but receives it freely.
An effortless, elegant style is channelled when you pair a softly draped wedding gown with a loose updo and a bold flower crown. You know that your bohemian wedding will evoke a free-spirited nature as enchanting as you are.
Vonvé Bridal Couture
Vonvé Bridal Couture can turn your dreams into reality. We offer our brides a personal one-on-one bridal experience in the elegance of our modern studio. Book an appointment with us today.