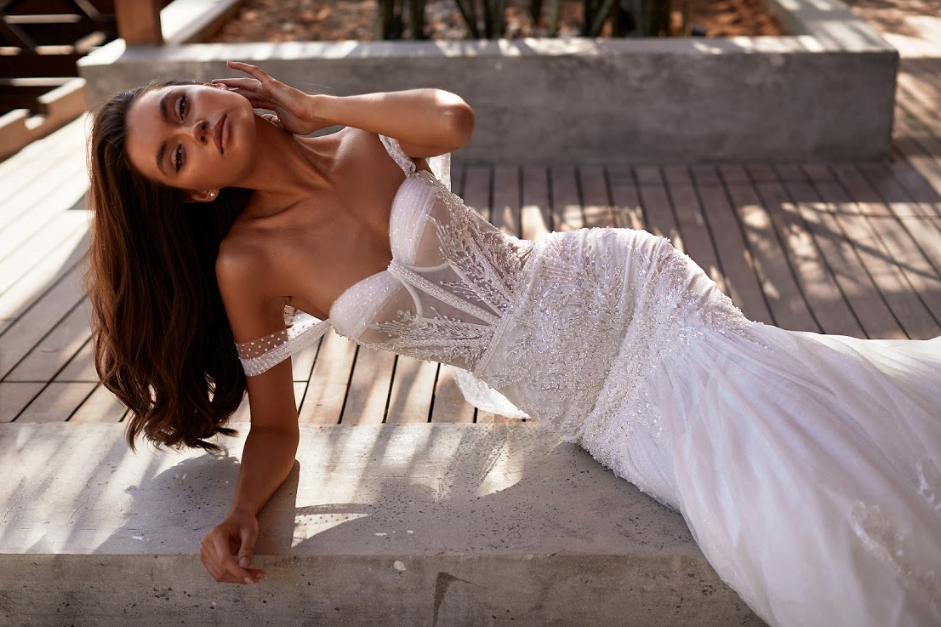 Lace wedding dresses are considered to be gorgeously sophisticated. It's an extremely versatile fabric that can be used as an overlay over tulle, for applique detailing, or draped top-to-toe for vintage bridal gowns.
Why choose lace?
Lace has a timeless quality and has become intrinsically tied to wedding gowns. It is a forgiving fabric that smooths and slims and skims over the bride's body. It adds a touch of class and luxury to your bridal gown and is a wonderful way to customise your dream gown to fully reflect your personality.
Vintage lace
Whether your vintage lace wedding dress is a family heirloom or a lucky thrift store find, you will without a doubt be a radiant bride. Update it with a modern twist – a colourful petticoat or ruby red pumps and make the look your own.
The exquisite classic
The design of lace and how it is used is becoming more extravagant. Your dress may have a classic silhouette but modern lace detailing is absolutely attention- grabbing. From delicately draped sleeves to the illusion of a long sleeve with floating lace, this bridal stable may be used in smaller applications but its impact has never been greater.
Lace, but just a bit
For some, the idea of lace may be too ethereal. That doesn't mean you can't incorporate it into your wedding outfit without feeling like a fraud. If you choose a suit rather than a gown a lacy pocket square is just a touch of gossamer glamour.
Vonvé Bridal Couture
Vonvé Bridal Couture can turn your dreams into reality. We offer our brides a personal one-on-one bridal experience in the elegance of our modern studio. Book an appointment with us today.